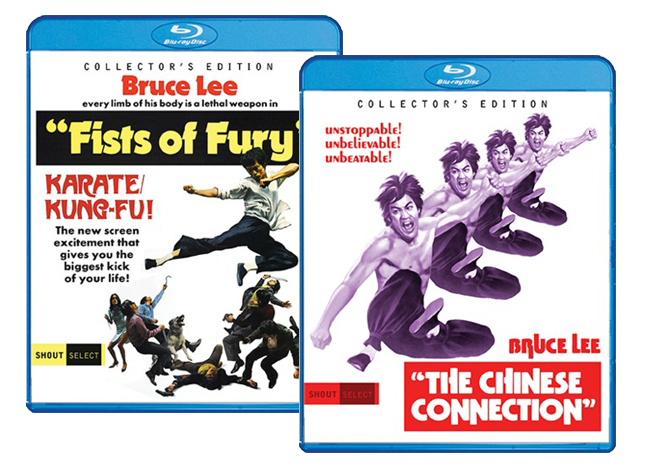 Shout! Factory has recently announced that they'll be releasing restored, 4K versions of Bruce Lee's films, starting with The Big Boss (1971) and Fist of Fury (1972). Oddly enough, they'll be released as their North American titles, Fists of Fury (ak The Big Boss) and The Chinese Connection (aka Fist of Fury). The films will be packaged using original U.S. theatrical artwork, which can also be reversed for those who prefer international artwork.
The titles are being marketed as "Collector's Editions," but according to Shout's website, extras are in progress and will be announced at a later date.
If you're not familiar with 4K digital technology restoration, here's the breakdown: it has around four times more resolution than the common 1080p and produces a clearer picture. Technically, you'll need a 4K TV and a 4K Blu-ray player to get the most out of 4K disc. For these releases, they will be a standard Blu-ray made from a 4K master, so you will not need a 4K Blu-ray player.
Both Fists of Fury (pre-order) and Chinese Connection (pre-order) will be available on December 6th, 2016. We'll keep you updated on this series as we hear more. Also: Be sure to read about import versions of Bruce Lee's 4K masters here.